We opened our new location because the need for child care has increased drastically in our community over the last few years.
We want to serve more families and this new facility helps us do just that..by allowing us to provide care for about 60 more children.
We have designed our building to meet every need of the children and staff and also tried to make it appealing and fun to kids.
Our classrooms are split up to be more age specific to provide better quality of care including: three infant rooms, 2-2 year old rooms, 2-3 year old rooms, a 4 year old room, preschool room and 2-school kid rooms.
Our classrooms are clean, bright and inviting and has direct access to their age specific playgrounds.
WEST TOWN CHARLIE BROWN PRESCHOOL & CHILD CARE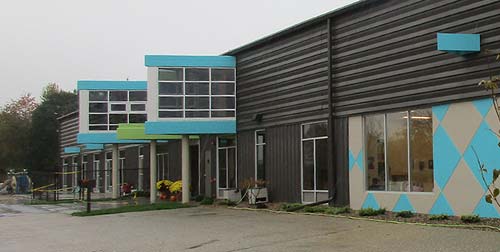 1780 S. Monroe
Mason City, IA 50401
641-424-0065
Hours:
Monday - Friday 5:30am to 7:00pm Saturday 6:30am to 6:30pm
2 weeks to 12 years of age